The problem and the typical response
Imagine you've planned for every eventuality in your lesson.
That one pupil who always asks the most complex questions? Thought of and answered.
The one who will argue their case as to why the task is pointless? Clear reasoning behind the knowledge you're imparting, thought of.
And finally, that one pupil who always finishes the task earlier than the others…
Surely, we can just direct them to "check" through their responses? We've all been there. They sit aimlessly swinging on their chair, staring out of the window, and focusing on anything but checking their work.
Colleagues, I reassure you that this is a line that we no longer need; let's scrap it now.
Have a checklist at the ready with the success criteria that you expect
Obviously, we need pupils to take ownership of their learning; however, by structuring that checking process, it can really ensure that pupils understand the key elements that they may have missed. Rather than simply checking, ask pupils to highlight and label this success criteria. Anything that is missing can then be added in, allowing them to show immediate progression. Having these checklists laminated for specific curriculum topics can be handy. Not only can they be used to provide guidance to pupils checking their own work, but they can also be used for peer assessment. We all love a good list!
An example of a checklist for writing a letter: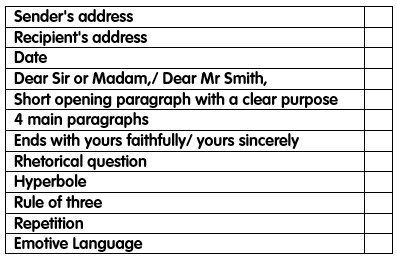 Display relevant reading material
Encouraging pupils to develop curiosity about their learning is often challenging. However, having reading material within your classroom that helps to further pupils' understanding of a particular topic or concept can really help foster this culture. It also promotes your subject area and encourages pupils to be more actively engaged. Promoting literacy is a key focus for many schools, especially with reading being a deep dive area in all Ofsted inspections. Displaying current reading material that matches the topic you are teaching helps demonstrate a culture of reading.
Just imagine that SLT is doing a learning walk, and that pupil, the one who always claims to have finished their work, puts their hand up and says, "I'm finished," just as the deputy head walks in. Rather than you even having to respond, the pupil themselves cannily adds, "Oh, actually, please can I grab a book from the shelf that's on this same topic to complete some further reading?"
Okay, so maybe real life doesn't quite work like that, but by embedding and instilling a culture of further reading, your students will know there's always something for them on the shelf.
Maintaining parity
As we all ensure that we follow the same curriculum within a school setting, it is important that we do not deviate from the curriculum and provide additional tasks which not all pupils will receive. By following these simple suggestions, you can maintain parity across the curriculum without leaving any pupils twiddling their thumbs.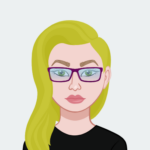 Author Bio: Natalie Hunter is an experienced English teacher and Assistant Headteacher in a middle school. Her main responsibility within school is Teaching and Learning. She is an avid reader; however, her real passion is writing, especially poetry.